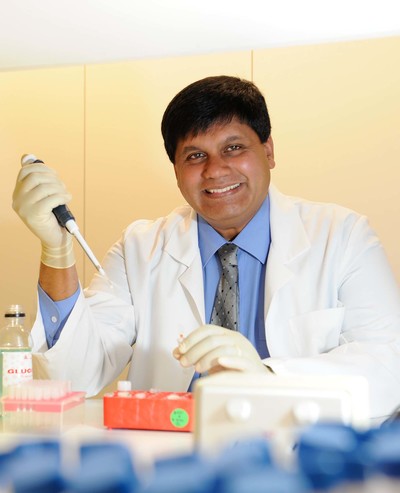 Professor Ralph Martins
Professor Ralph Martins is a leading expert in Alzheimer's disease, whose career spanning 30+ years, has resulted in 350+ publications in mid to high impact journals. He has established a research unit currently comprising 60+ research staff and postgraduate students, who are working to understand the cause(s) of AD. His research has led to the identification of 3 novel drug candidates, attracting Federal funding and the interest of key commercial partners.
He established the McCusker Foundation for Alzheimer's Disease Research in 2000 and in 2004 was appointed to the inaugural Chair in Ageing & Alzheimer's at Edith Cowan University.
He is the winner of a number of awards, including 2010 WA Australian of the Year, 2011 WA Citizen of the Year and was awarded an Australia Day honour Officer of the Order of Australia (OA) 2013. He holds board memberships of 3 research foundations, several committees for national research organisations. His research is world renowned and is considered an international expert in his field.
In 2016 he was appointed to a part time position as Professor in Biomedical Sciences, at Macquarie University, NSW concurrently with his Edith Cowan University appointment. He also has adjunct appointments with the University of Western Australia in the School of Psychiatry and Clinical Neurosciences, Curtin University of Technology in the School of Biomedical Sciences and Hokkaido University, Japan.