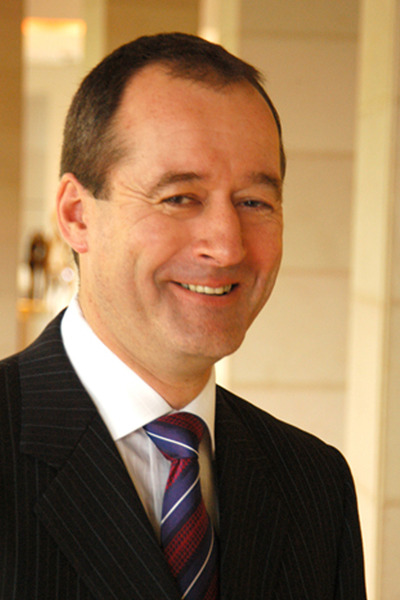 Kevin Reid
Kevin is a Chartered Accountant and registered company auditor with 35 years' experience in public practice. He currently leads PwC's assurance practice in Adelaide and is a member of the office's leadership team.
Kevin's career commenced with BDO in London in 1978, where he working with a number of large public companies in retail, food manufacturing and entertainment. He qualified as a Chartered Accountant in 1983 and spent two years specialising in tax for owner-managed businesses. Returning to assurance, Kevin took a two-year secondment to Sydney which became permanent. Initially, Kevin specialised in financial services and property before becoming involved with the retail and consumer products industries, working with companies such as Woolworths, ALDI Stores and Green's Foods. He was auditor for two retail industry bodies – the Retail Traders' Association of NSW and the Australian Supermarket Institute.
Kevin was HC Partner for BDO's Sydney office from 1994 to 1998 when he joined the Sydney and National boards of BDO. He subsequently became National Assurance leader in 2000. During this period Kevin assisted his clients with audit services, transaction support, litigation support, taxation and general and strategic business advice. His work involved acting as Investigating Accountant for companies raising capital on the ASX as well as international exchanges. In 2006, Kevin joined PwC in its Sydney retail and consumer products group and led the group's business development activities both in Sydney and nationally. In 2011, Kevin moved to Adelaide to lead its Assurance practice.
Throughout his career Kevin has worked with a range of not-for-profit organisations. In Adelaide he leads the office's Health & Community Services Group and works with a variety of organisations including The Women & Children's Hospital, The Royal Flying Doctor Service (SE Section), St. John Ambulance SA, Southern Cross Care (SA &NT), Meals on Wheels SA, Foodbank SA and The Adelaide Fringe. He is an Advisory Board member for the Interna- tional Centre for Financial Services, part of the Adelaide University's Business School.