News
"Improving With Age" Fundraising Lunch at Tasting Australia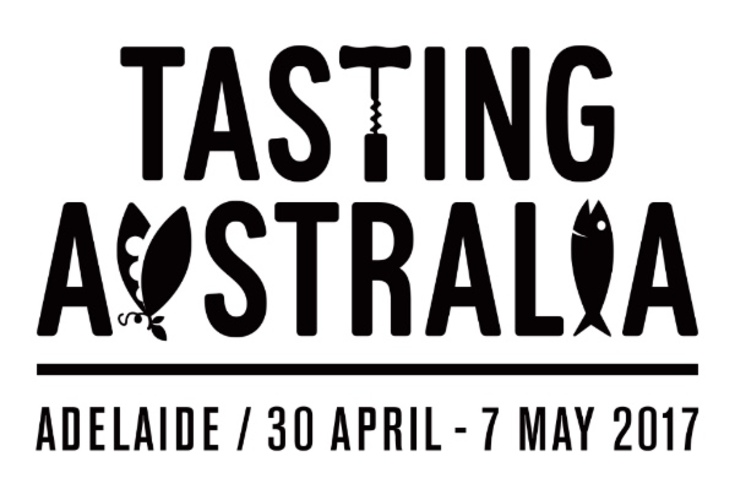 As one of Maggie's all-time favourite food experiences, Tasting Australia is a natural event choice to shine the light on her Foundation's next undertaking - "Improving With Age", a fundraising lunch at Sprout Cooking School in Adelaide, on Thursday 4 May, 2017.
Along with HammondCare's Peter Morgan-Jones, a handpicked group of talented local aged care chefs will join Maggie to highlight the potential available within aged care kitchens when fresh thinking is brought to the table.
As Maggie explains, "I hope that by bringing together the cooking of laterally thinking aged care chefs, and allowing our lunch guests the chance to really experience how easily delicious food can find its place amongst the realms of dietary modifications and budgets, it may be possible for us to change the status quo in aged care and to spread the knowledge of what good food can do for the elderly."
Maintaining Maggie's long held philosophies around food, the chefs joining her will work with fresh, seasonal and local produce to ensure that guests are treated to a full-flavoured two course lunch menu. This may be the last lunch guests would expect to find in an aged care home, but with good food as her champion always, it's the very first priority Maggie would like to see given to residents everywhere.
All proceeds will benefit the Maggie Beer Foundation's continued good work. Spots are very limited and MBF are offering 10% off tickets for Foundation supporters by using the code MBFLTA via the ticket link below.
Improving With Age Fundraising Lunch
Date
Thursday 4 May 2017
Time
12pm - 3pm
Venue
Sprout Cooking School, 89 Sir Donald Bradman Dr, Hilton, South Australia
Price
$95 - includes 2 courses + wine (use code MBFLTA for 10% off)
DOWNLOAD INVITE FLYER You may need to right-click the link and 'Save target as...' to download this file.
The Eden Alternative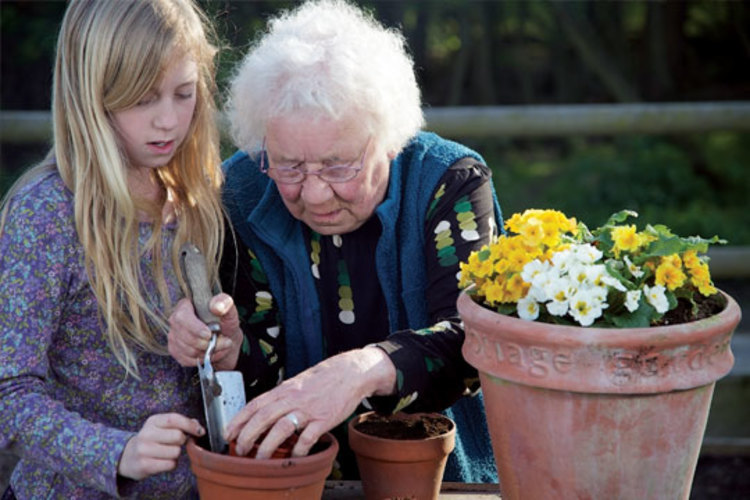 During the last 10 days, the Maggie Beer Foundation team ran a series of workshops for chefs and cooks working in aged care in Northern NSW; as well as their managers and CEOs. These workshops were filled with round table discussions and one initiative which was mentioned several times was the Eden Alternative; a philosophy around transforming care environments into habitats for human beings that promote quality of life for all.
The Eden Alternative is a philosophy of person-directed care that focuses upon empowering residents, clients, staff, families, volunteers and other stakeholders to provide a better life for residents and clients. The Eden Alternative is a powerful tool for inspiring well-being for Elders, residents or clients and those who collaborate with them as Care partners.
There are Ten (10) Eden Principles associated with the Eden Alternative. These 10 Eden Principles are the foundation for fundamental culture change for individuals, communities and organisations. The aim is to shift from an institutional / medical model of care, to one that is more about the person. By embedding the 10 Principles into an organisation or home's environment you will begin to eliminate the three plagues of loneliness, helplessness and boredom.
Loneliness is a reason why many people give up the will to live. This can happen in the community, in your own home or in an aged care home.
Secondly, many of the practices we have in aged care rob people of the opportunities to provide care, creating a sense of helplessness, and our sense of purpose fades along with the reason for living.
Thirdly, although we provide programs and activities that many elders have not previously partaken in, there is a sense of sameness or lack of control that often leads to boredom in the lives of those we care for. Meaningless activity destroys the human spirit.
The Eden philosophy recognises that loneliness, helplessness and boredom are the real killers of older age, not physical ailments. The philosophy promotes a holistic approach to maintaining the wellbeing of elders, promoting participation in a healthy community and improving spiritual and emotional wellbeing.
Find out more about how you can implement the Eden Alternative here
Maggie's Story - from Senior Australian of the Year to the Maggie Beer Foundation
"In 2010 I was named Senior Australian of the Year and as one of my many engagements I was asked to speak to 1000 CEOs of aged care.
It was then that I realised just how many passionate people there are involved in this industry, all of them trying to do what they can with limited resources to bring every part of the puzzle together to impact change in aged care, but it is a very complex tapestry to manage.
It was my hope to pull all of the various specialist aspects of science, research, nutrition and management under the one umbrella to support this ever growing industry in providing wholesome, flavoursome food to everyone, regardless of age or dietary requirements.
The vision of the Maggie Beer Foundation is to educate and facilitate the food we all deserve, and I truly believe everyone deserves to enjoy good food." Maggie.
Eggplant Bake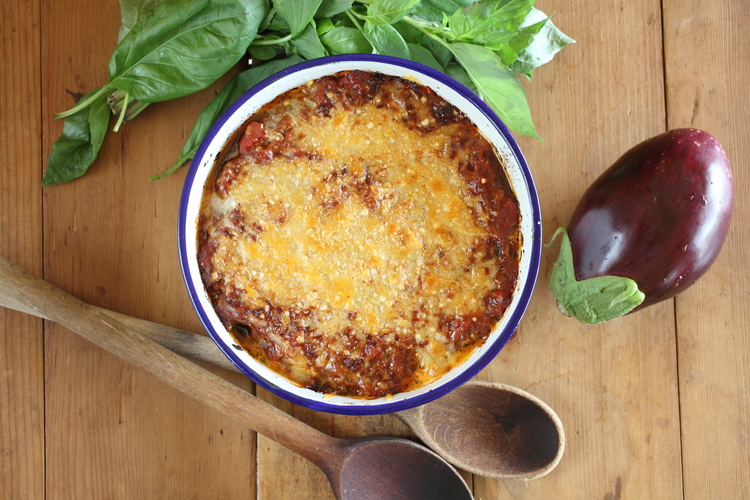 Serves 10
Ingredients
120ml extra virgin olive oil
100g (1 large) onion, finely chopped
1 clove garlic, finely chopped
1 sprig rosemary
Sea salt flakes
20ml red wine vinegar
680g (1 jar) tomato passata
1 (550g) eggplant
200g button mushrooms, sliced
1 sprigs rosemary
20g butter
120g baby spinach leaves
1/4 cup chopped fresh basil leaves
100g ricotta cheese/cheddar
30g finely grated parmesan
Method
Preheat the oven to 220C. Place a medium sized pan on the stove over medium heat, add 20ml olive oil and the onion and cook for 3 minutes. Add the garlic, rosemary and a large pinch of salt and cook for a futher 3 minutes.
Deglaze the pan with the red wine vinegar, add the passata, turn to the lowest heat and allow to simmer for 10 minutes.
Meanwhile, slice the eggplant lengthways into 1 cm thick slices, drizzle with the 80ml olive oil and a generous pinch of sea salt. Heat a large pan over medium high heat, add another 20ml of olive oil and cook the eggplant until golden on both sides (about 6 minutes), then remove from the pan and set aside.
Using the same pan, add 20ml olive oil and saute the mushrooms with the rosemary and butter until tender. Stir in the baby spinach to wilt, season and remove from the heat.
Using a 24cm square baking dish (or similar), assemble the bake. Start with an even cover of the tomato base on the bottom, followed by a single layer of the eggplant, a scattering of basil, then the mushroom spinach mix. Layer again with more tomato, eggplant, tomato and finally top with cheese.
Place into the preheated oven and bake for 25 minutes or until the top is lovely and golden. Allow to cool for 15 minutes before serving.
PDF Recipe Card You may need to right-click the link and 'Save target as...' to download this file.
Strategic Plan 2016/2017
The newest Strategic Plan document created by MBF Board Members is now available for public distribution.
This plan charts a course to grow the influence of the MBF through the certification of food providers, by building skills and awareness of those preparing the food and in facilitating a research program to create the evidence that will drive policy and culture change for the benefit of older people in our community.
Download Strategic Plan Document You may need to right-click the link and 'Save target as...' to download this file.