News
The Village Glen ''Veggie Patch''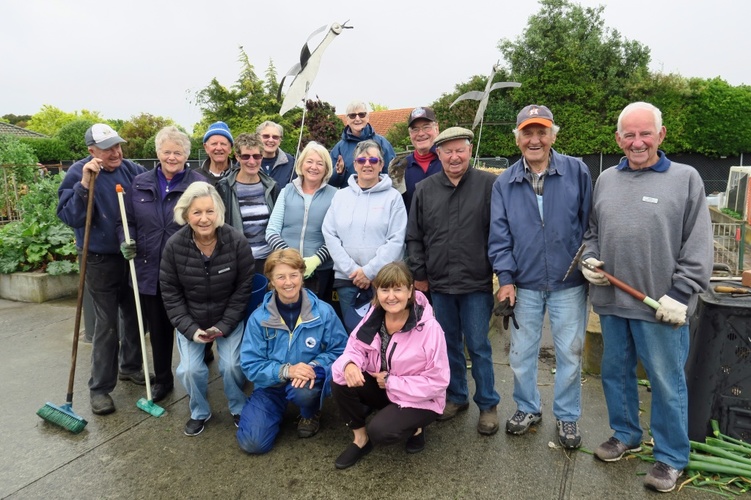 The Village Glen is a retirement village located at Capel Sound on the Mornington Peninsula in Victoria and boasts over 800 residents.
Thanks to their management team they have been able to establish a 300 plot vegetable garden and currently have over 100 volunteer gardeners ranging in age from 60 to 90+.
The garden is supplied by bore water from a healthy aquafer, has two sheds full of donated tools, three greenhouses, compost bins, regular working bees, monthly meetings, a community area and, most importantly, a wonderful community spirit. They even have their own website: www.ourveggiepatch.com
The benefits of having a vegetable garden in a retirement village are numerous. It provides a sense of purpose and the residents enjoy organically grown seasonal produce. They exercise, experience social interaction and have a healthy hobby.
They are also continually learning from experience, other gardeners and guest speakers at the monthly meetings. These volunteer gardeners often talk about the sense of peace and satisfaction they experience while working in the garden.
Most plants that are grown are successful if the plot owners work the sandy soil and keep the water at an optimum level – not too much or too little. Last Summer, they produce watermelons and pumpkins so big they had to be taken home in wheelbarrows! The biggest tomato was a Mortgage Buster at 750gms.
Many of the vegetables and herbs planted are taken from Maggie's new cookbook, Maggie's Recipe for Life, as they provide the nutrients needed for optimum brain health, and assist with the prevention of other lifestyle diseases.
Special thankyou to Barbara Collins who contacted the Maggie Beer Foundation to share their fantastic success story.
Chocolate cloud cake with nut cream and rose petals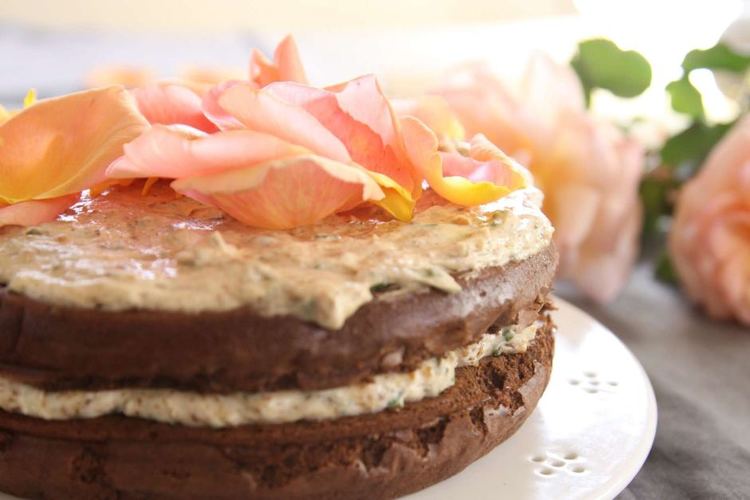 It looks like a simple mix of chocolate, eggs and butter, but Maggie says her new cake can do wonders for brain health.
This recipe is from Maggie's new cookbook, Maggie's Recipe for Life which you purchase here.
Ingredients
350g good-quality dark chocolate (70% cocoa solids), broken into pieces
50g unsalted butter
2 tablespoons raw honey
10 free-range eggs, at room temperature, separated
Pinch of sea salt flakes
Fresh rose petals, to decorate (optional)
Nut cream
200ml whipping cream
1/2 cup mint leaves, finely chopped
100g pure nut butter
Method
Preheat the oven to 150C fan-forced. Grease and line 2 x 20 cm spring form tins.
Melt the chocolate and butter together in a heatproof bowl placed over a saucepan of just-simmering water (don't let the bottom of the bowl touch the water). Remove from the heat, stir in the honey and set aside.
In the bowl of an electric mixer, whisk the egg whites with a pinch of salt until stiff peaks form.
In a separate bowl, whisk the egg yolks until thick and pale. Slowly whisk in the chocolate mixture until just combined. Fold in one third of the egg whites, then ever so lightly, fold in the remaining whisked whites. (It is important to work quickly and not let the chocolate butter mixture get cold or it will set.)
Divide the batter between the prepared tins. Bake for 25 minutes or until a skewer withdraws clean. Remove from the oven and stand on a wire rack until completely cooled.
To make the nut cream, beat the cream in a large bowl until stiff peaks form. In a separate bowl, combine the mint, nut butter and a small amount of the whipped cream. Gently fold in the remaining cream.
To assemble, place one of the cakes on a serving plate and spread half the nut cream over the top, leaving a 2cm border. Place the remaining cake on top and spread with the remaining cream. Scatter with rose petals, if using.
You can also view this recipe on ABC News.
Kalyra Communites & Montessori School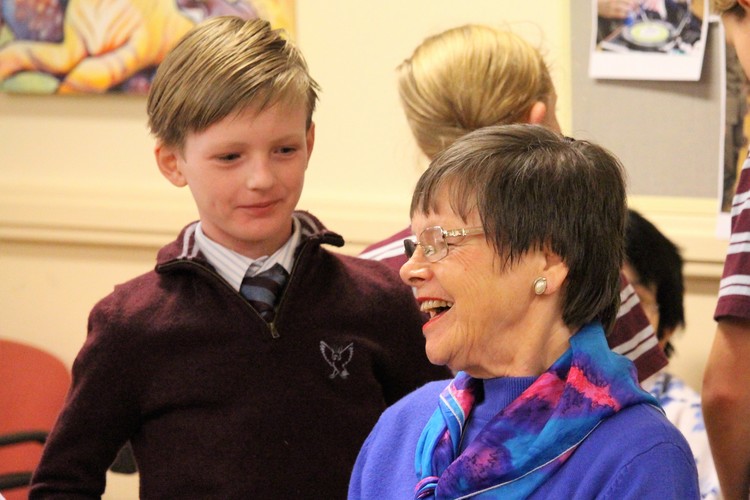 Kalyra Woodcroft aged care is a well established 83-bed home in South Australia which which will soon offer an intergenerational program like no other.
Woodcroft welcomes students from local high school Wirreanda High to visit on a regular basis. So successful has this been, the community has committed to more innovation with a co-located, middle years Montessori school.
Purpose built classrooms will be built at Kalyra Woodcroft and the Montessori school will provide experiential learning for the children which could include: - real work in the coffee shop - leading garden projects from design to implementation - teaching older people to navigate the technologies and digital world - events, art exhibitions and music concerts.
Residents at Kalyra can enjoy the company of the students who they can learn with, teach and engage.
A brilliantly innovative approach to intergenerational activities and we look forward to hearing more as the program progresses.
Australian Palliative Care Conference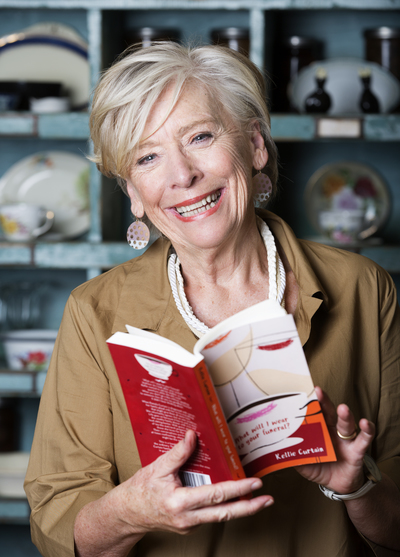 Maggie believes that food can and must be a pleasure to the very end of life – from the meals served in aged care homes and hospitals through to the taste of mouth swabs for dying patients who can no longer swallow. She spoke at the recent Palliative Care Conference in Adelaide where she was joined by clinicians, researchers, allied health practitioners, educators, carers and those involved in the latest research and thinking around palliative care.
During her keynote speech Maggie shared not only her own personal experiences, but addressed those who are trying to change the status quo in regards to food in palliative care, including Peter Morgan-Jones, who is currently writing a cookbook specifically for those at the end stages of their lives.
Maggie also made mention of the novel by Kellie Curtain, titled 'What will I wear to your funeral' - a beautiful, life-affirming story of a mother's struggle with cancer and a daughter's ability to accept and make peace with her passing.
Maggie reiterated that palliative care seeks to neither shorten nor prolong life, but to improve the quality of life and manage symptoms so people can enjoy to the full the time they have left.
We need to look to ways to meet the social, emotional and spiritual needs as well as the physical symptoms.
For her own dying days, Maggie talked about wanting to have speakers beneath her pillows so she can listen to music and podcasts, "of all the things I wish I had known about in life".
Honey, Ginger & Turmeric Crème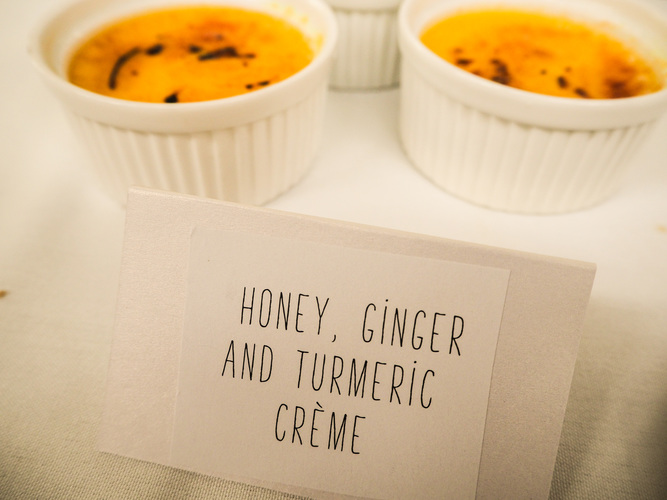 Makes 40 serves
Ingredients
1760ml whipping cream
1040ml milk
480g natural honey
8g powdered turmeric
32 large free range egg yolks
160g stem ginger, micro planed
Method
Preheat the oven to 110C. Evenly space 40 ramekins over 3 oven trays, leaving space between each.
Place the cream, milk, honey and turmeric into a large deep sided pot and bring to the boil. Remove from the heat, allow to sit for 5 minutes before gradually adding the hot liquid to the egg yolks whisking as you go, pass. Stir in the ginger, then pour 80g into each ramekin.
Gently tap the tray to get rid of any air bubbles, carefully place the trays into the preheated oven and cook for 35-40minutes or until just set (remember the custard will still cook as it cools).
Remove trays from the oven and cool to room temperature, before chilling in the fridge.
OPTIONAL: Evenly cover the tops of the crèmes with raw sugar, tap off any excess. Blow torch the sugar to give a crème brulee top, serve.
PDF Recipe Card You may need to right-click the link and 'Save target as...' to download this file.