News
Catherine Henry Partners
Also in her public speaking role as ambassador for her Foundation, Maggie was asked to be the keynote speaker at the Catherine Henry Partners event in September, for their full day "Growing Older" programme.
Joining an incredible line up of expertise, including Cheryl Kernot, Garth Russell, Dr Maggie Haertsch and Dr Rosalie Hudson, amongst others, Maggie discussed many of the common hurdles older Australians face, to shed light on how to create a desired lifestyle when retirement is imminent, and also beyond.
Across the day, discussions ran across a broad spectrum of expertise and insight, from what a retirement planner is and when should you engage one, to how to manage chronic pain at home. Speakers also invoked conversation about whether there is there a right time for elderly parents to move, and what sorts of things need to be considered when buying into residential aged care. It was a very full day, allowing everyone to walk away with a new sense of knowledge gained, and Maggie was so glad to have the opportunity to both share her thoughts, and learn more from those she met and had the chance to hear speak.
Philanthropy Australia Conference

Maggie was thrilled to be asked to be a speaker at the recent Philanthropy Australia 2014 National Conference, held on Tuesday 2nd and Wednesday 3rd September.
More than 50 leading philanthropists, trendsetters and visionaries from Australia and overseas joined delegates from the philanthropic, advisory and not-for-profit sectors at the two-day conference.
Maggie spoke about her desire to effect real change in the aged care arena, "Whilst A Good Life For All is the cornerstone of my beliefs of a happy, healthful life and this has been a part of my philosophy all my life, I'm driven to bring about change for these people who have lived hard lives in many cases; are often entering homes very frail where they are unable to look after themselves and I believe we have a responsibility to give them more. I know, with help from so many committed people, with the marriage of specialists in their field to put science and alchemy together, we can bring about life-altering change to the well-being of the elderly by providing them food full of flavour and nutrients and pleasure."
After Maggie's keynote speech, she joined Sir Gustav Nossal AC and Baillieu Myer AC, Founder of The Yulgilbar Foundation, in a panel discussion to question whether philanthropy can cure Alzheimers. It was a very thought provoking discussion, to say the least!
Visit to Faversham House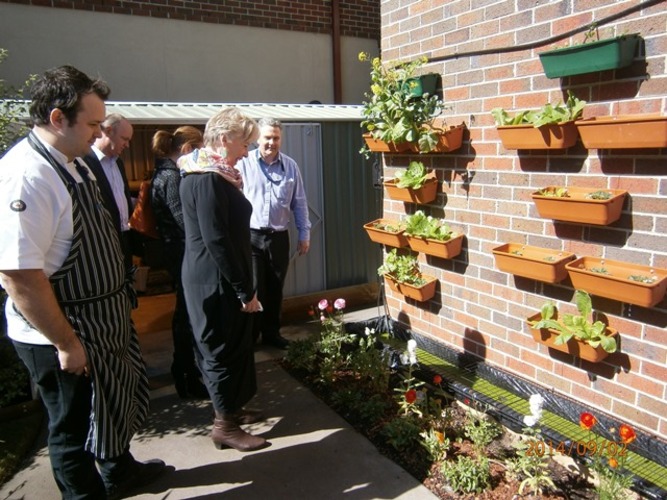 The hands on experience of visiting aged care homes and their residents is something Maggie holds in the highest regard when it comes to adding to her knowledge bank for her Foundation.
Last month Maggie was invited to Faversham House in Canterbury, Melbourne, which is a residential facility owned by BassCare. One of the highlights was observing the edible garden for the residents that the staff had built for them; one of Maggie's tips to all aged care homes to encourage time outdoors and a deeper connection to food.
Maggie was welcomed with a homemade cake to share, a song especially written for the occasion by one of the residents and the chance to meet everyone, including the chefs. She was so happy to be shown the edible garden, designed to be easily accessed by those in wheelchairs and especially user friendly for residents. There is also a potting house where residents can plant up new seedlings and potter out of the weather but still enjoy being outdoors.
The positive impact of gardening is one that Maggie has always been an advocate for, so she was particularly happy to hear about one resident who, having not ventured out of his room for 5 years, had started gardening on a daily basis with the addition of the edible garden and potting shed. Maggie was so impressed with the overall enthusiasm during her visit and loved hearing about the ideas that the staff had implemented, particularly the cooking demonstrations that chef Cameron does with the residents each week.
The Dining Experience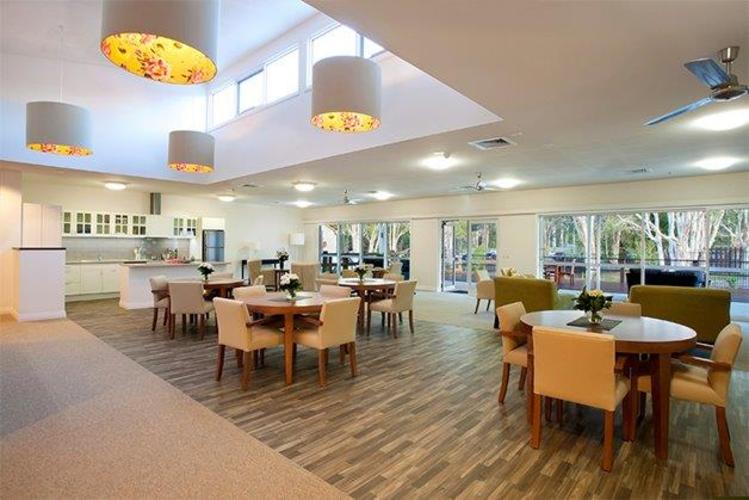 Anyone who loves food knows that a big part of the enjoyment in eating comes from the environment. Creating talking points, or perhaps a theme in the dining room, adds so much to mealtimes for residents of aged care homes. Abbeyfield in South Australia have a wall of photos of residents in their younger days, which not only provides identity, but also a wonderful trigger to conversation and memories to be shared.
To help create a relaxed and enjoyable mealtime for residents, it's important that meals come out together as much as possible. This ensures that everyone feels a part of the experience of sharing food, rather than anyone feeling isolated or left out. It may not sound like a huge factor in someone's mealtime, but it directly affects appetite if the stress of time pressure or isolation is associated with eating.
Fresh is best!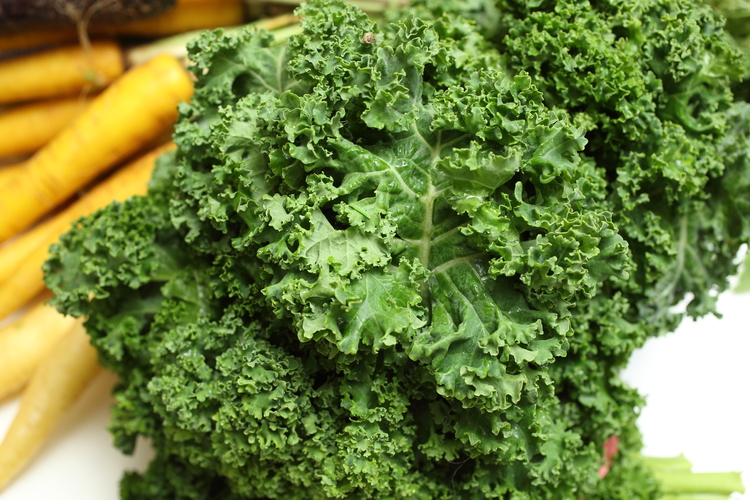 Fresh vegetables not only offer better flavour but are also most economic when purchased in their natural growing season.
Now that Spring is among us, why not try incorporating asparagus, beetroot or delicious strawberries into your menu?
Making food from scratch is always the best option; especially when it comes to stocks. A good stock is the basis for full flavoured meals and when made fresh need never contain harmful flavour enhancers or fillers.