News
Chicken Stock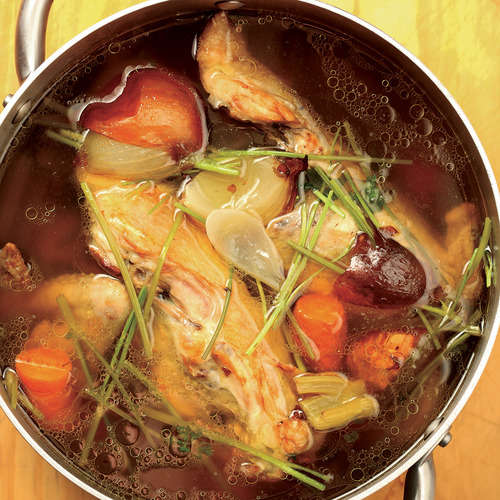 Makes 4.35 L
Preparation: 15 minutes
Cooking: 3 hours
Ingredients
8L water
2kg fresh chicken frames
950g brown onions, cut in half
800g carrots, roughly chopped
500g celery, roughly chopped, no leaves
3 fresh bay leaves
90g flat leaf parsley
Method
Place all the ingredients into a large pot and place over a high heat. Bring to the boil, then reduce the heat to bring the stock to a simmer.
Allow to simmer for 3 hours, then remove from the heat and strain off the liquid.
Pour into clean container and place into the fridge to cool.
Download costing information
Excel document You may need to right-click the link and 'Save target as...' to download this file.
NoosaCare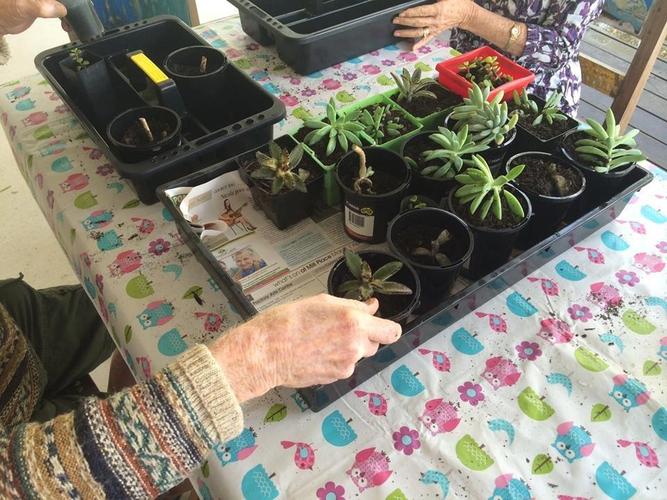 Not that Maggie ever doubted for a second, how much of a difference can be made through good food to residents in aged care homes, but this wonderful feedback from Sandra Gunner at Noosacare really is the proof in the proverbial pudding. What a truly fantastic story to share…
"Sitting in a resident meeting in mid-2010, I was listening to the complaints from residents about the food we served them at both our Carramar and Kabara site that it was "tough, cold, unappetising, over cooked, undercooked…" it went on and on. We were averaging twenty complaints about food per month.
Later that month at an Aged Care Conference in Tasmania, I had the absolute pleasure of listening to Maggie Beer give an address on the need to raise the profile and the flavour of food in aged care. She spoke about cooking for the Elderly with passion. Imagine not just meeting their nutritional needs, but providing food that ignited a passion in them. I could hardly control my excitement at what Maggie had said, it could be done better, and it had to be done better.
I returned to Noosacare to discuss what I had heard with our CEO and we decided to sack our contractors and "take back our kitchen". We knew we couldn't do any worse. With that decision, we advertised not for staff who had "Aged Care experience in cooking food" but for people who were "passionate about cooking food".
The kitchen planted herb gardens, and commenced a catering committee which had representation of a resident, carer, management and kitchen staff. As a committee menus were designed, food was tasted and most importantly feedback from the residents shared. The large amount of frozen foods was removed from the menu and replaced with fresh food cooked from scratch. The other dramatic change was instead of large trucks arriving from Brisbane with our food supplies, we sourced local suppliers and we started purchasing local produce. It was cheaper, better quality and it supported our community.
The change in the quality of the food was immediate but the proof was that our complaints dropped from twenty per month to none. Three months after the takeover of our kitchen I sat in the residents meeting and no complaints, only compliments. Maggie spoke about cooking with passion and how you can taste the difference if something is cooked with love, and at last our resident's laughter at mealtimes and empty plates are testament that our food is truly cooked with love."
You can all imagine the smile on Maggie's face when she read this. Thank you so much Sandra.
Bond University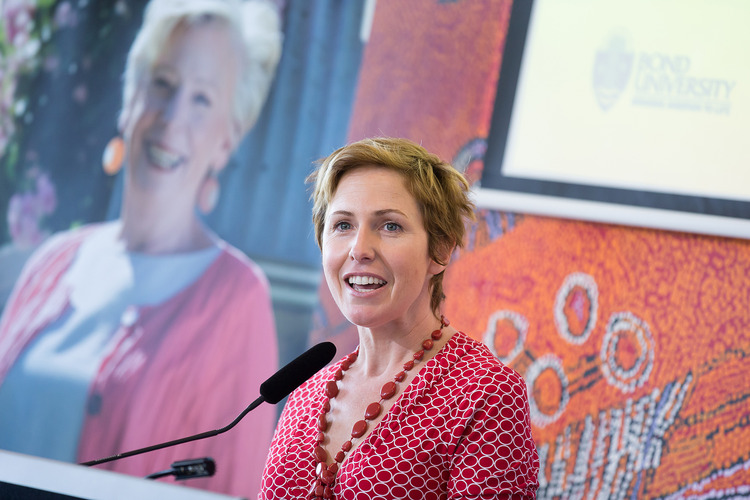 Maggie was more than keen to put her support behind new research being undertaken at Bond University recently, aimed at changing the face of aged care nutrition in Australia.
Maggie joined Bond PhD student Cherie Hugo for an intimate lunch at the University last week to shine a light on the issue, with research revealing one in two aged care residents are undernourished.
Cherie, a dietitian and columnist, is undertaking a three year PhD research program at Bond University, as part of The Lantern Project (thelanternproject.com.au) which is researching the state of aged care nutrition with a view to influencing government policy and initiating change, and Maggie has given the project full support through her Foundation.
Cherie told guests at the lunch that her passion for The Lantern Project had evolved over more than 15 years of working with the elderly and a desire to see food become a part of the day they looked forward to, as she explained, "It should be a highlight of their day and, at the moment, it is not always. It is a complex problem that goes beyond the food itself. If someone is undernourished, they are more likely to be depressed, have falls, pressure areas and not recover from wounds or infection, so the ultimate goal is improving quality of life."
Maggie couldn't agree more and added that improving the nutrition of aged care residents wasn't just about improving health, but their overall wellbeing,"No one needs the pleasure you get from food more than the elderly, who can't 'do' for themselves. Aged care facilities are homes for their residents and they need things to look forward to. There is nothing more instantly gratifying than a beautiful meal served in lovely surroundings. It needs to smell good, taste good and be nutritious and there are so many things revolving around that."
Keen to point out how much of a difference a beautiful meal can make to residents, Maggie also spoke of the importance of pooling resources and sharing information, "This is much more complicated than a restaurant or cafe, we need higher standards that are very specific to aged care because as we age we need different types of nutrition – every mouthful is important. Every mouthful should be something that gives pleasure and nutrition. It's important to know that there are many places doing this well and it's important we find these and celebrate them and use them as benchmarks. There is such change we can help bring about and with the energy that is coming from so many people working collaboratively on this issue, I have no doubt we'll achieve this."
Catherine Henry Partners
Also in her public speaking role as ambassador for her Foundation, Maggie was asked to be the keynote speaker at the Catherine Henry Partners event in September, for their full day "Growing Older" programme.
Joining an incredible line up of expertise, including Cheryl Kernot, Garth Russell, Dr Maggie Haertsch and Dr Rosalie Hudson, amongst others, Maggie discussed many of the common hurdles older Australians face, to shed light on how to create a desired lifestyle when retirement is imminent, and also beyond.
Across the day, discussions ran across a broad spectrum of expertise and insight, from what a retirement planner is and when should you engage one, to how to manage chronic pain at home. Speakers also invoked conversation about whether there is there a right time for elderly parents to move, and what sorts of things need to be considered when buying into residential aged care. It was a very full day, allowing everyone to walk away with a new sense of knowledge gained, and Maggie was so glad to have the opportunity to both share her thoughts, and learn more from those she met and had the chance to hear speak.
Philanthropy Australia Conference

Maggie was thrilled to be asked to be a speaker at the recent Philanthropy Australia 2014 National Conference, held on Tuesday 2nd and Wednesday 3rd September.
More than 50 leading philanthropists, trendsetters and visionaries from Australia and overseas joined delegates from the philanthropic, advisory and not-for-profit sectors at the two-day conference.
Maggie spoke about her desire to effect real change in the aged care arena, "Whilst A Good Life For All is the cornerstone of my beliefs of a happy, healthful life and this has been a part of my philosophy all my life, I'm driven to bring about change for these people who have lived hard lives in many cases; are often entering homes very frail where they are unable to look after themselves and I believe we have a responsibility to give them more. I know, with help from so many committed people, with the marriage of specialists in their field to put science and alchemy together, we can bring about life-altering change to the well-being of the elderly by providing them food full of flavour and nutrients and pleasure."
After Maggie's keynote speech, she joined Sir Gustav Nossal AC and Baillieu Myer AC, Founder of The Yulgilbar Foundation, in a panel discussion to question whether philanthropy can cure Alzheimers. It was a very thought provoking discussion, to say the least!