News
Visit to Faversham House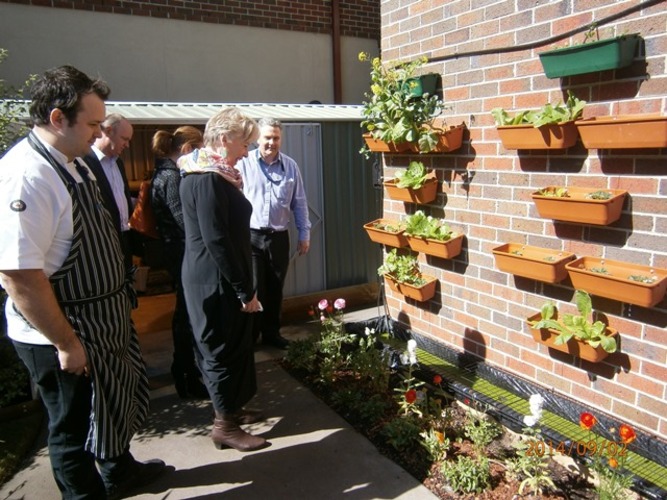 The hands on experience of visiting aged care homes and their residents is something Maggie holds in the highest regard when it comes to adding to her knowledge bank for her Foundation.
Last month Maggie was invited to Faversham House in Canterbury, Melbourne, which is a residential facility owned by BassCare. One of the highlights was observing the edible garden for the residents that the staff had built for them; one of Maggie's tips to all aged care homes to encourage time outdoors and a deeper connection to food.
Maggie was welcomed with a homemade cake to share, a song especially written for the occasion by one of the residents and the chance to meet everyone, including the chefs. She was so happy to be shown the edible garden, designed to be easily accessed by those in wheelchairs and especially user friendly for residents. There is also a potting house where residents can plant up new seedlings and potter out of the weather but still enjoy being outdoors.
The positive impact of gardening is one that Maggie has always been an advocate for, so she was particularly happy to hear about one resident who, having not ventured out of his room for 5 years, had started gardening on a daily basis with the addition of the edible garden and potting shed. Maggie was so impressed with the overall enthusiasm during her visit and loved hearing about the ideas that the staff had implemented, particularly the cooking demonstrations that chef Cameron does with the residents each week.
The Dining Experience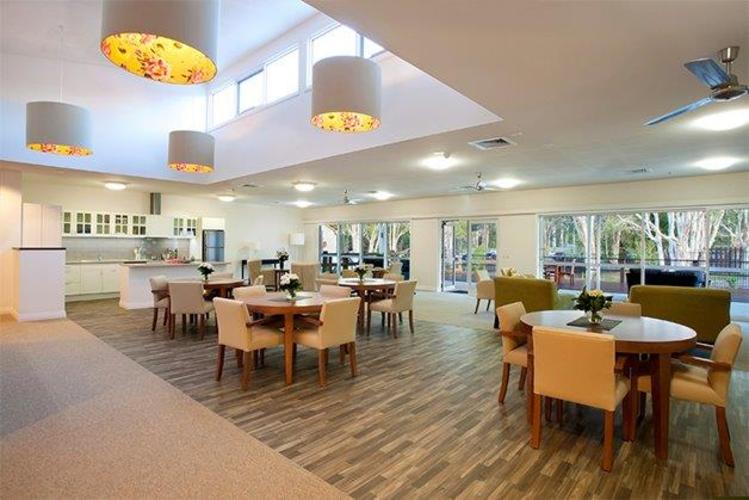 Anyone who loves food knows that a big part of the enjoyment in eating comes from the environment. Creating talking points, or perhaps a theme in the dining room, adds so much to mealtimes for residents of aged care homes. Abbeyfield in South Australia have a wall of photos of residents in their younger days, which not only provides identity, but also a wonderful trigger to conversation and memories to be shared.
To help create a relaxed and enjoyable mealtime for residents, it's important that meals come out together as much as possible. This ensures that everyone feels a part of the experience of sharing food, rather than anyone feeling isolated or left out. It may not sound like a huge factor in someone's mealtime, but it directly affects appetite if the stress of time pressure or isolation is associated with eating.
Fresh is best!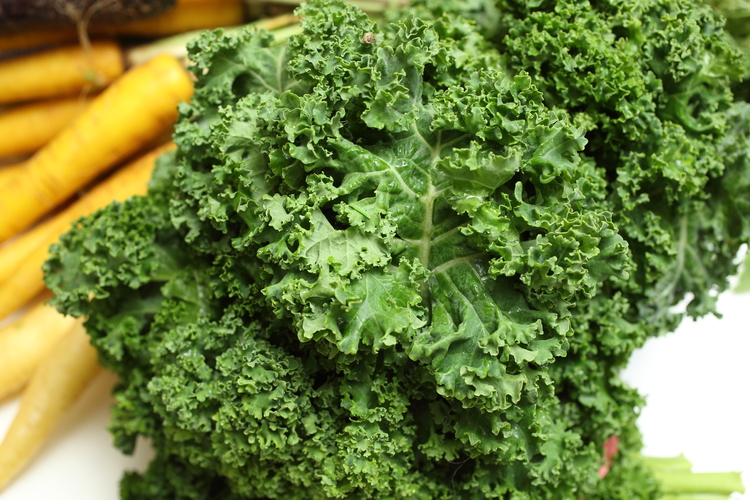 Fresh vegetables not only offer better flavour but are also most economic when purchased in their natural growing season.
Now that Spring is among us, why not try incorporating asparagus, beetroot or delicious strawberries into your menu?
Making food from scratch is always the best option; especially when it comes to stocks. A good stock is the basis for full flavoured meals and when made fresh need never contain harmful flavour enhancers or fillers.
Perth Good Food & Wine Show
At the Perth Good Food & Wine Show in July, Maggie offered 200 free tickets to all residents and staff of the Bethanie Aged Care community as an exclusive opportunity to attend the show, and in particular an invitation to her celebrity theatre session- where she discussed her foundation and the importance of 'A Good Food Life for All'.
Along with the Bethanie community, Maggie also teamed up with AAMI to offer members tickets at a reduced price, with all proceeds going to the Foundation, which was a huge success for everyone involved; all part of Maggie's aim to create tangible and ongoing improvement in the aged care environment, at a national level.
If you missed out on seeing Maggie in Perth, why not come and see Maggie at the the Good Food & Wine Show in Brisbane in October!
Maggie will be presenting two sessions at the Good Food & Wine Show on Friday 17th October, at 10am and again at 2.30pm. We are giving away a limited number of tickets to Foundation subscribers, email info@maggiebeerfoundation.org.au for more information.
Good fats and healthful oils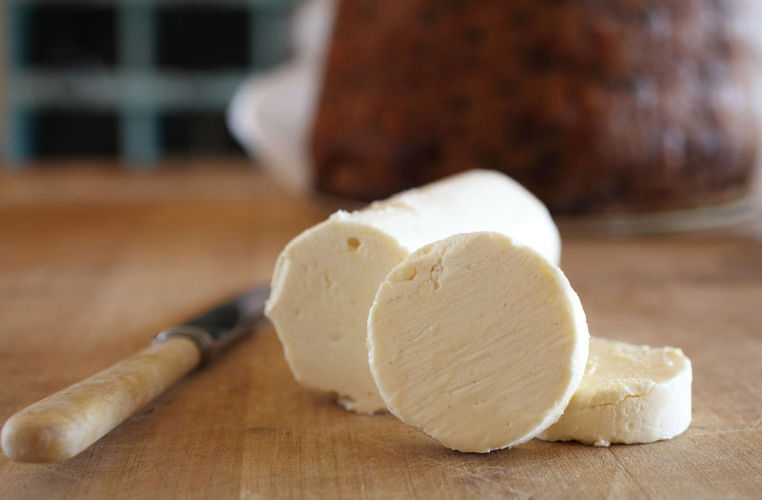 Using butter over margarine is always Maggie's recommendation because of potentially harmful trans-fats. If you find that butter is too difficult to spread, try blending it with a little extra virgin olive oil to keep it softer straight from the fridge.
Extra virgin olive oil is a great choice for everyday cooking, salad dressings and roasted vegetables or meats, not only for its full flavour, but also for its well documented health benefits.
Using all full fat milk and yoghurts adds to everyday protein intake but also has the added benefit of leaving a feeling of being fuller for longer.
Coconut in all its guises offers wonderful health benefits; adding coconut water or extra virgin coconut oil on a daily basis helps boost the immune system enormously.
Alternatively, for those wanting to reduce sugar intake, fresh coconut water is a wonderful option, adding vital electrolytes and also offering flavour beyond plain water. To increase further hydration, try adding a slice of lemon to plain or sparkling water.