News
The Festive Season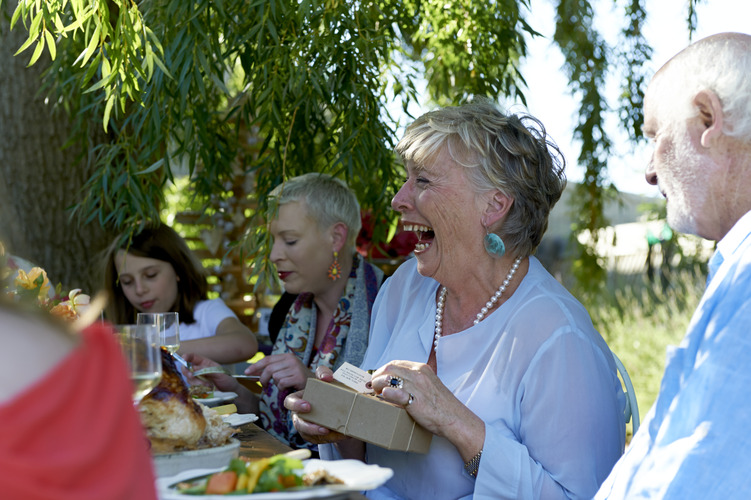 "There are so many choices for how to spend Christmas Day, but for me the best option is one based on simplicity and style with the people I care about. The sleep after the long late lunch where everyone has helped to clean up is always special!
The festive season also brings with it a wonderful array of seasonal foods – the perfect time to work on improving your food variety. Increasing food variety works to improve chances of including health beneficial nutrients and minimise your chances of overdoing those extra indulgent foods that we see all to often at Christmas!
Another hint is to prepare as much as you can in advance; don't think you always have to be looking for something new; just make sure you have beautiful produce to work with and you cook with love… Oh, and you have helpers to clean up too!
That's besides my other best tip - be sure to have music! In my case it's usually opera - at volume!
I'll finish by saying I hope you all have a wonderful Christmas, that you have loved ones to share it with and that your food will be delicious!"
Slow Cooking Splendour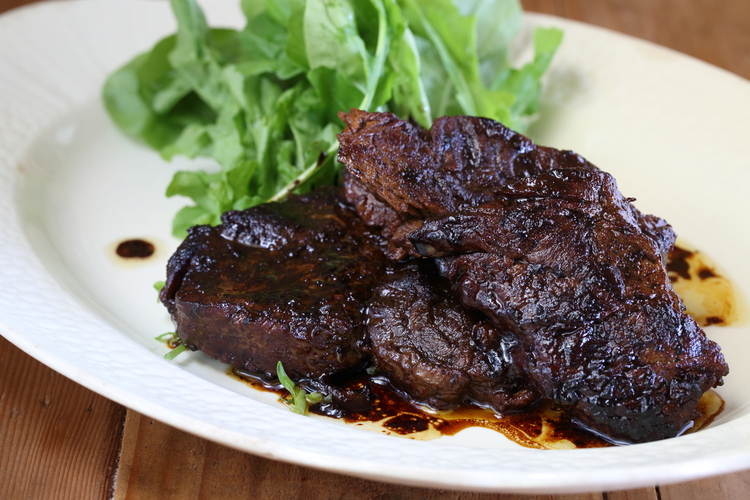 If you are looking to make a positive change to the current meals in your aged care home, our advice is to consider purchasing a slow cooker. That way, you can have food prepared in the fridge ready to be cooked by members of your staff. For example, make slow cooked beef shin, baked beans from scratch, or the sauce for spaghetti bolognese, in advance.
Introducing not only slow cookers, but also bread makers allows the wonderful smells of cooking to pervade the dining room for residents, helping to entice hunger and engage in conversations.
Flinders University Cooking Demonstration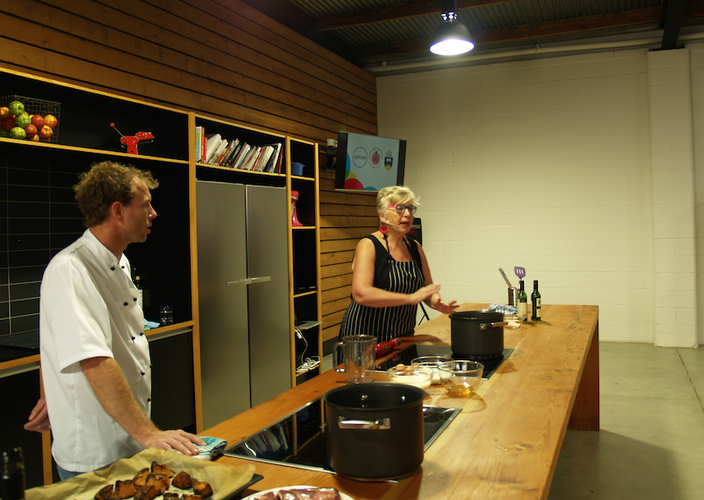 Forty five Flinders University Nutrition and Dietetics students gathered to be part of an exclusive cooking demonstration at Sprout Cooking School in Adelaide last week.
The purpose of the demo was to enlighten the students about nutrition in aged care, with particular focus on budget friendly, delicious recipes. Maggie prepared Braised Beef Shin, Chicken & Vegetable Pie, and the beautiful Roasted Apricots, all of which used seasonal produce, budget cuts of meat, and ingredients full of flavour and good fats.
Students had the chance to taste test all the dishes and were pleasantly surprised as to how flavoursome a "budget" recipe could be. The students left with an insight into just how important it is to ensure our elderly have access to beautiful foods.
Roasted Apricots with Runny Custard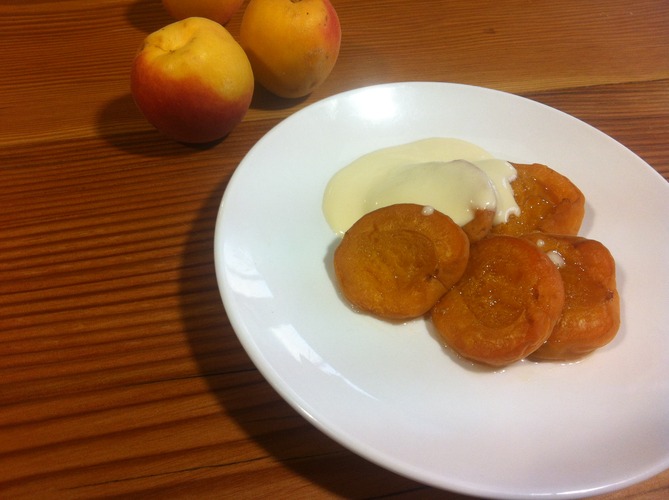 Serves: 6-8
Ingredients
1 kg fresh apricots
3 tbsp brown sugar
Method
Preheat a fan forced oven to 220C.
Cut apricots in half and remove the stone.
Place the apricots cut side facing up on a lined baking tray.
Sprinkle the brown sugar over the apricots, then place them into the preheated oven and bake for 15 mins, or until slightly golden brown and soften.
Serve with runny custard.
BT Financial Group & Abbeyfield Home
Financial planners from BT Financial Group recently visited the Barossa Valley, where they took part in a culinary challenge to support a local nursing home, as well as donating towards the Maggie Beer Foundation.
The challenge, Garden to Plate, was held on the Jacob's Creek Estate and was a Masterchef style experience, where teams had to recreate some of Maggie's original recipes from the raw ingredients. Some were even picked directly from the Jacob's Creek garden!
Watching over proceedings were residents of the local Abbeyfield Residential Home, who gave Maggie some tips when it came to judging time! The 30 residents, aged up to 99 years old, also enjoyed the outcome of the challenge with 16 delicious canapés and dishes to sample.
The 170 participants experienced first-hand why Maggie started the Foundation. As she explained, everyone deserves good food, especially our elderly citizens. Good food makes a difference to quality of life, and it's time to come together to create change in our communities for our senior citizens.
The participants were also delighted to receive a cook book from the Abbeyfield residents, which captured all their family favourite recipes. The whole experience was special for everyone involved, and will be remembered for many years to come.