News
Matt Haren & Test Kitchen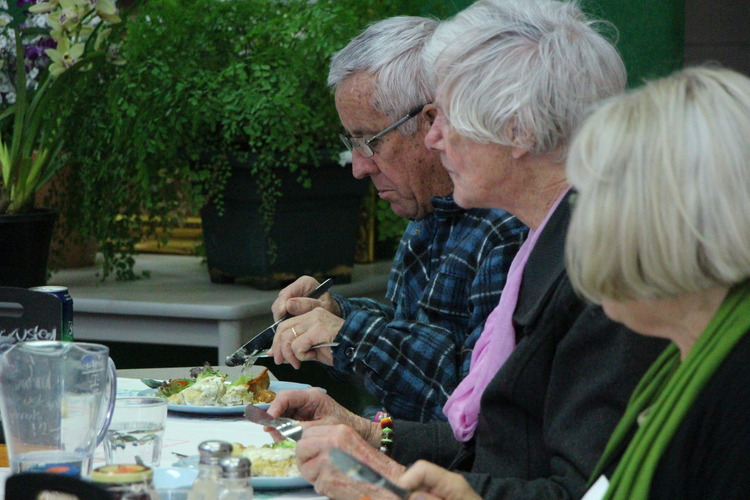 We are all about the sharing of great initiatives and we are proud to support 'Test Kitchen' - a social enterprise start-up aiming to reclaim meal-times as positive social and sensory experiences in the lives of older people.
As Matt Haren, Director of Test Kitchen explains, Test Kitchen began as a winner of the South Australian Innovation in Ageing Challenge run by Office for the Ageing and The Australian Centre for Social Innovation (Nov 2014). Through the process of co-design and lean start-up principles the Test Kitchen project has spent 6 month's better understanding the issues of meal times and socialisation for older people who live alone in the community. The goal is to create social dining products that help to solve the interrelated issues of social isolation and undernutrition. Matt and Co-founder Julie - Ann Hill aim to reinvent meal times as positive social and sensory experiences in the lives of isolated or lonely older people.
The work has been largely concentrated in Port Augusta and has been supported by Meals on Wheels SA Inc. and the Port Augusta branch. Test Kitchen was registered as a Pty Ltd company on June 23 2015 to aid market testing of social meal prototypes in both public and home-based settings which is underway in Port Augusta.
The Maggie Beer Foundation is very pleased to be able to support Matt's position in the upcoming Australian Association of Gerontology National Conference, where he will be reporting on the learnings, prototypes, successes and failures of the Test Kitchen project.
MBF will continue to follow and share the journey of Test Kitchen and more information can be found here.